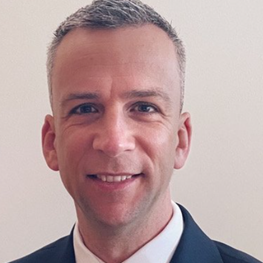 St Vincent's Private Hospital Fitzroy, VIC
Biography
Dr Andrew Fraval is a Melbourne based Orthopaedic Surgeon with a focus on hip and knee conditions. He has undertaken specialist training in the US to expand his levels of expertise in hip and knee joint replacement surgery. He is committed to looking after patients to the highest standard with an emphasis on communication and ensuring patients are provided with the support they need to obtain the best possible results.
Andrew brings a wealth of specialist training to his practice and ensures his approach is aligned with the latest evidence-based knowledge to improve outcomes for your patients. His commitment to obtaining proficiency across the full spectrum of hip and knee replacement surgery saw Andrew move to the USA to complete his sub-specialist training. Andrew was the first Australian to train at the Rothman Institute in Philadelphia. The Rothman institute remains one of America's leading centres for joint replacement surgery and is home to world leaders in the field of lower limb arthroplasty. During his time in Philadelphia he worked closely with Javad Parvizi, a world leader in prosthetic joint infection control. Furthermore, he obtained extensive exposure to primary partial and total knee arthroplasty, anterior total hip arthroplasty, complex revision surgery and robotics. The Rothman Institute not only provided exposure to operative techniques, but also clinical decision-making, rehabilitation techniques, research and implant design principles.

Andrew is committed to supporting the next generation of doctors through his work in the public health system. He has public appointments at St Vincent's Hospital and the Austin Hospital where he works closely with surgeons in training. Andrew is active in ongoing research in the field of joint replacement surgery. His areas of interest in research lie in robotic surgery and prosthetic joint infection management. Andrew is on the executive committee for the International Consensus Meeting on prosthetic joint infection and has published in several peer review journals through his work in this field.