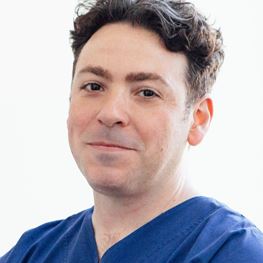 Areas of Interest
Brain tumours
Trigeminal neuralgia
Chiari malformations
St Vincent's Private Hospital Fitzroy, VIC
Suit B Level 2 Healy Wing
St Vincent's Hospital
41 Victoria Pde
Fitzroy VIC 3065
T: (03) 8899 6294
F: (03) 8899 6295
Biography
Mr Andrew Gogos is a neurosurgeon and spine surgeon based in Melbourne.
Mr Gogos is an expert in brain tumour and cranial surgery, having completed a prestigious brain tumour fellowship at the University of California, San Francisco. He is passionate about providing individualised care using the latest technologies and minimally-invasive techniques to improve outcomes for his patients.
He has a special interest in treating people with brain tumours (including gliomas, pituitary tumours, schwannoma, meningiomas and metastases), trigeminal neuralgia and Chiari malformations.
In addition, Andrew is experienced in the latest minimally-invasive techniques for the treatment of spine conditions, including, sciatica, disc protrusions, spondylolisthesis and tumours. He offers a rapid second opinion and telehealth service. If you are unsure whether surgery is the right option to manage your condition, he believes getting a second opinion is the right thing to do.
Mr Gogos graduated with 1st class honours from the University of Melbourne with degrees in medicine and medical science.