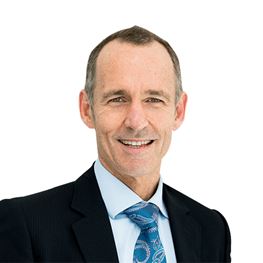 Specialities
Gastroenterology & Hepatology
Areas of Interest
General gastroenterology
Hepatology
Colonoscopy
Endoscopy
St Vincent's Private Hospital Northside, QLD
Northside Endoscopy Service
Level 1
St Vincent's Northside Medical Centre
St Vincent's Private Hospital Northside
627 Rode Road
Chermside QLD 4032
T: 1300 733 801
F: (07) 3359 2493
Northside Endoscopy Service
17 Hasking Street
Caboolture QLD 4510
T: 1300 733 801
F: (07) 3359 2493
St Vincent's Private Hospital Northside Consulting Suites
Level 5
North Lakes Specialist Medical Centre
6 North Lakes Drive
North Lakes QLD 4509
T: 1300 733 801
F: (07) 3359 2493
Biography
Dr Andrew Hallam is a senior gastroenterologist with additional expertise in hepatology and endoscopic procedures.
Dr Hallam is a gastroenterologist with a particular interest in interventional endoscopy, colonoscopy and hepatitis C.
Andrew graduated with a medical degree from the University of Queensland in 1982. After completing his junior training in Brisbane in 1986, he spent two years in the UK as a gastroenterology trainee at Queen Mary's University Hospital. Upon his return to Australia he undertook an academic fellowship in liver disease at the Royal Brisbane and Women's Hospital, before concluding his specialist gastroenterology training at the Princess Alexandra Hospital in 1990.
Andrew's been treating the health concerns of the Brisbane community for over 25 years and offers high-quality patient care that's informed by his wealth of experience. As a Senior Lecturer at the University of Queensland he is able to stay up to date with the latest medical developments while guiding and supervising students and trainees.
Affiliations & Memberships