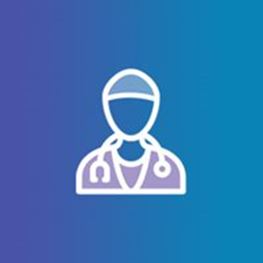 Dr Andrew D. Muir
MBBS, MSc (Pharmacol), BMedSci, DipSurgAnat, FANZCA, FFPMANZCA
Visit specialist website
Languages: English
Areas of Interest
Multidisciplinary pain management Interventional techniques for chronic non-cancer pain
St Vincent's Private Hospital Fitzroy, VIC
Melbourne Pain Group
Victorian Rehabilitation Centre
499 Springvale Road
Glen Waverley VIC 3150
T: (03) 9566 2733
F: (03) 8256 0142
Biography
Dr Andrew Muir is a Melbourne-based pain management specialist consulting at St Vincent's Private Hospital. He employs interventional and innovative techniques to help people control their chronic pain.
Dr Muir has a particular interest in the use of interventional techniques to control non-cancer pain as well as multidisciplinary program-based techniques.
Andrew graduated from the University of Tasmania, completing his residency and commencing training as an anaesthetist at the Royal Hobart Hospital. He has been qualified as a doctor since 1983 and has a Master's degree in Science (Pharmacology) from the University of London. Andrew's specialist anaesthesia training was completed in 1994. It included work in the anaesthesia departments of Leicester Infirmary and Oxford University Hospital in the UK, and in Melbourne at St Vincent's Hospital, the Royal Children's and Royal Women's Hospitals in Melbourne. His pain management training was completed at Sydney's Royal North Shore Hospital in 1997.
Andrew returned to Melbourne to establish the Barbara Walker Centre for Pain Management, based at St. Vincent's Hospital, where he was director of the unit until 2008. He has been involved in a teaching program for anaesthetists preparing for primary and final fellowship examinations and as supervisor of training at the Barbara Walker Centre for Pain Management.