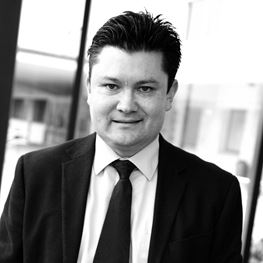 Specialities
Gynaecology
Maternity (Obstetrics)
Areas of Interest
Low risk and high risk obstetrics
Colposcopy
Laparoscopic surgery
Mater Hospital, North Sydney, NSW
12/183 Macquarie Street
Sydney NSW 2000
T: 0457 666 088
F: (02) 9473 8657
20 Bungan Street
Mona Vale NSW 2103
Suite 605
SAN Clinic
185 Fox Valley Road
Wahroonga NSW 2076
T: (02) 9473 8655
F: (02) 9473 8657
Biography
Dr Andrew Peng is a highly trained obstetrician with extensive experience in a range of female reproductive health issues. He is particularly interested in high risk pregancies and menstrual conditions.
Dr Andrew Peng is an obstetrician and gynaecologist who is dedicated to supporting and encouraging women through their pregnancy journey. He has considerable experience across a wide spectrum of gynaecological conditions including high risk pregancy, miscarriage, menstrual disorders, endometriosis, abnormal pap smears, uterine fibroids and polycistic ovaries. Andrew is trained in pelvic and laparoscopic surgery and treats conditions associated with the menopause such as post-menopausal bleeding.
He completed his medical degree at the University of Sydney and trained in obstetrics and gynaecology at Royal North Shore Hospital. Within this training he undertook a 1-year Allan Ferrier Memorial Fellowship at the Mater Hospital and North Shore Private Hospital during which time he focused on complex gynaecological surgery and high risk obstetrics.
Andrew is a Fellow of the Royal Australian and New Zealand College of Obstetrics and Gynaecology (RANZCOG). Committed to education and training, Andrew regularly lectures at Notre Dame University (Medical School) and is heavily involved with teaching at Sydney University and the Women's Health curriculum.