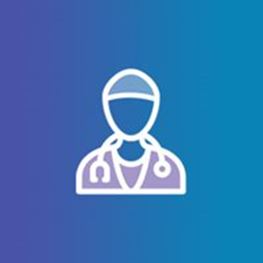 Areas of Interest
Knee replacement
Hip replacement
Anterior cruciate ligament surgery
St Vincent's Private Hospital Griffith, NSW
2 Foxborough Avenue
Wagga Wagga NSW 2650
St Vincent's Private Community Hospital
41–45 Animoo Avenue
Griffith NSW 2680
T: (02) 6925 2663
F: (02) 6925 2448
Biography
Dr Andrew Redgment is an orthopaedic surgeon whose practice focuses on treating osteoarthritis and traumatic and sports injuries.
Dr Andrew Redgment is a general orthopaedic surgeon with over 25 years of experience. His practice focuses on hip and knee replacement sugery, knee reconstruction following sporting injuries, treating osteoarthritis, and traumatic injuries.
Andrew obtained his medical degree in 1980 from Zimbabwe and received further training in Edinburgh and Glascow. He practised in Cape Town, Wangaratta, Penrith, and Royal North Shore in Sydney, before being admitted to the Australian Orthopaedic Association's training fellowship program in Sydney in 1988. He became a Fellow of the Australasian College of Surgeons in 1991.
Following a joint replacement fellowship, Andrew worked for 10 years in Dubbo, before moving to Wagga Wagga. His interest in fitness and sports from a very young age later led him to choose orthopaedics as a speciality.