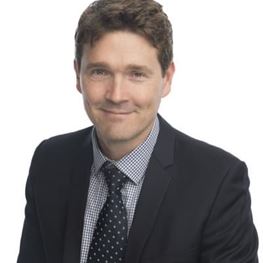 Areas of Interest
Diabetic retinopathy
Retinal vein occlusions
Vitreous haemorrhage
Retinal tears & detachments
St Vincent's Private Hospital Kew, VIC
Armadale Eye Clinic
93 Kooyong Road
Armadale VIC 3143
T: (03) 9070 5753
F: (03) 8692 1131
Biography
Dr Andrew Shaw is an ophthalmologist consulting at St Vincent's Private Hospital. He is experienced in the medical and surgical treatment of retinal conditions to help people achieve improved sight.
Dr Shaw has special interests in the diagnosis and treatment of macular degeneration, cataracts, diabetic retinopathy, retinal vein occlusions, vitreous haemorrhage, epiretinal membranes, macular holes, retinal tears and retinal detachments.
Andrew graduated from the University of Queensland and undertook his specialist ophthalmology training in the UK. He followed this with 3 years of fellowship training at two prestigious training hospitals – the Royal Victorian Eye and Ear Hospital (2 years) and the Royal Perth Hospital (1 year).
Andrew is an experienced cataract surgeon who is involved in the teaching of trainee eye doctors.