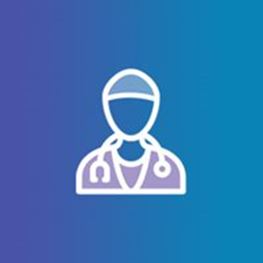 Areas of Interest
Hand surgery
Foot and ankle surgery
Paediatric orthopaedics
St Vincent's Private Hospital Griffith, NSW
Riverina Orthopaedics
9 Gormly Avenue
Wagga Wagga NSW 2650
T: (02) 6925 2070
F: (02) 6925 2448
SVPCHG Consulting Suites
41-45 Animoo Avenue
Griffith NSW 2680
T: (02) 6925 2070
F: (02) 6925 2448
Biography
Dr Angela Hatfield is an orthopaedic surgeon with expertise in hand surgery, foot and ankle surgery, and paediatric orthopaedics.
Dr Hatfield has a strong commitment to providing high quality accessible orthopaedic care to regional and rural Australia.
She offers multidisciplinary patient care, working closely with local physiotherapists, hand therapists, podiatrists and general practitioners to create tailor-made treatment solutions for all her patients.
Angela obtained her medical degree in 1996 from Newcastle University, and completed her basic training in Canberra. She carried out her advanced orthopaedic training in Sydney, gaining experience in the treatment of hand, foot and ankle problems, arthritis, sports injuries, and trauma. She subsequently undertook a 6-month fellowship at the Pulvertaft Hand Centre in the UK, before gaining experience in paediatric orthopaedics at Shriner's Hospital for Children in Portland, USA.
Affiliations & Memberships