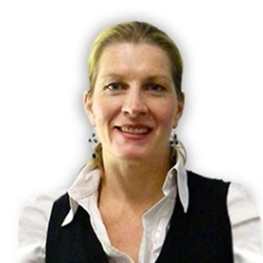 Areas of Interest
Limb reconstruction surgery
Sports injury reconstruction
Arthroscopy
St Vincent's Private Hospital Fitzroy, VIC
260 Moreland Road
Brunswick VIC 3056
T: (03) 9385 3000
F: (03) 9385 3085
Biography
Dr Anita Boecksteiner is a Melbourne-based orthopaedic surgeon who provides best practice advice and surgery to people on the repair, reconstruction and preservation of their cartilage and joint function.
Dr Boecksteiner's focus is on reconstruction of the knee, shoulder, hip and ankle and foot. She is dedicated to providing effective, validated surgical treatments for arthritis, sports injuries, trauma, and congenital defects.
Anita graduated from Melbourne University Medical School and then worked at the Royal Melbourne Hospital where she developed an interest in orthopaedics.
Between 1993 and 1996 Anita was teaching anatomy at Melbourne University and Stanford University and received her Diploma in Anatomy during this time. She obtained her fellowship of the Royal Australian College of Surgeons (in orthopaedics) in Melbourne and worked at St Vincent's Hospital in Melbourne in reconstructive and ligament surgery. She also has a fellowship in knee sports injuries – in Melbourne and Innsbruck, and in limb deformity correction in the UK.