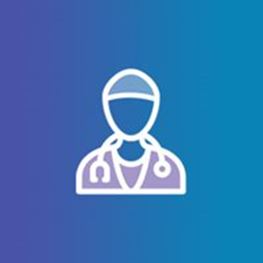 Areas of Interest
Advanced neurosurgery & spinal surgery Pain management Deep brain stimulation Brain & spine tumour clinic
St Vincent's Private Hospital Fitzroy, VIC
Lower Ground Floor
115 Cotham Rd
Kew VIC 3101
T: (03) 9816 8564
F: (03) 8862 0000
Biography
Dr Ann French is a consultant neurologist with special interests in migraine and multiple sclerosis. She prides herself on providing high quality care with open communication, compassion and sensitivity to people's cultural and individual needs.
Dr French has more than ten years of experience using muscle relaxing injections for the treatment of chronic migraine. She acts as co-investigator and examining neurologist for several large clinical trials in multiple sclerosis.
Ann's undergraduate medical training was undertaken at Monash University where she was awarded the prestigious Sir John Monash Prize for Academic Excellence. She completed her post-graduate training through the Adult Medicine Division of the Royal Australasian College of Physicians. She undertook basic physician training and advanced training in neurology at St Vincent's and Royal Melbourne Hospitals, before completing her fellowship in multiple sclerosis at St Vincent's.
Ann maintains an active interest in undergraduate and postgraduate teaching and is an active participant in continuing professional development activities, including conferences and training.
Affiliations & Memberships