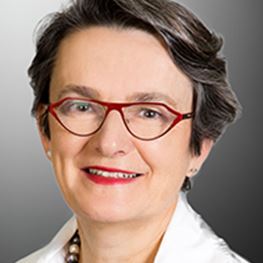 Dr Anne Duggan
PhD, FRACP
Languages: English
Specialities
Gastroenterology & Hepatology
Mater Hospital, North Sydney, NSW
Berry Road Medical Centre
Suite 7-8, 1A Berry Road
St Leonards 2065
T: (02) 9436 2022
F: (02) 9423 4622
Biography
Dr Anne Duggan is an experienced medical professional specialising in treating a variety of conditions associated with digestion. She has a longstanding interest in improving healthcare settings.
Dr Anne Duggan Anne is a highly respected gastroenterologist with significant leadership and operating experience in a range of related settings. She is passionate about sharing knowledge and collaborating across all aspects of the health system.
Anne has a particular interest in developing ways to increase the appropriateness of health care and in the implementation of change in health care settings. Highly qualified and committed to teaching, research and education, she is joint professor at the School of Medicine and Public Health (University of Newcastle) as well as clinical director (healthcare variation) at the Australian Commission on Safety and Quality in Health Care. She also leads the development of the Australian Atlas of Healthcare Variation series.
Affiliations & Memberships