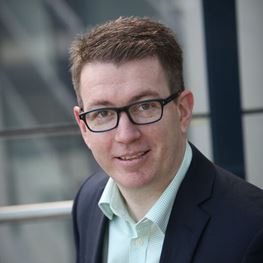 Areas of Interest
Gynaecology
Reproductive endocrinology & infertility
Reproductive surgery
Mater Hospital, North Sydney, NSW
Suite 3.03, Level 3
205 Pacific Highway
St Leonards NSW 2065
T: 1300 330 990
F: 1300 440 990
101/10 Norbrik Drive
Bella Vista NSW 2153
Biography
Dr Anthony Marren is an obstetrician and gynaecologist who understands the emotional journey couples endure when they have difficulty conceiving or experiencing recurrent miscarriage.
Dr Marren appreciates the importance of dedicating sufficient time to listen to your concerns and provide support. He strives to offer clear, helpful information in order to empower couples to make informed decisions regarding fertility treatment.
Anthony offers comprehensive, evidence-based female and male fertility treatments. He is a skilled laparoscopic surgeon specialising in complex surgeries such as endometriosis, fibroids and reversals of sterilisation. He has a specific interest in the investigation and management of recurrent miscarriage.
He obtained his medical degree from the University of Newcastle, where he was awarded the Faculty of Medicine Medal. He subsequently completed a Master of Medicine in Reproductive Health and Human Genetics from the University of Sydney.
Anthony is a certified sub-specialist in reproductive endocrinology and infertility – a qualification awarded after an additional 3 years of training.