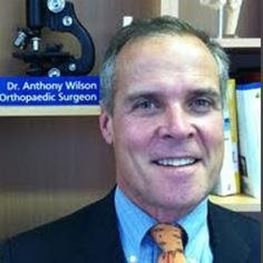 Areas of Interest
Joint replacements
Foot and ankle sub-specialist
Sports injuries- ACL/PCL reconstructions
Trauma
St Vincent's Private Hospital Toowoomba, QLD
Southwest Orthopaedics
Level 1, Entrance 2
St Vincent's Private Hospital
22–36 Scott Street
Toowoomba QLD 4350
T: (07) 4639 5559
F: (07) 4580 0713
Biography
A third generation Toowoomba practitioner, Dr Anthony Wilson is an orthopaedic surgeon who specialises in surgery of the lower limb and general orthopaedics.
Dr Wilson has extensive experience in complex procedures such as ankle replacement, minimally invasive foot surgery and unicompartment (partial) knee replacements.
Anthony was educated in Toowoomba and Brisbane, receiving his medical degree from the University of Queensland in 1983. After completing his orthopaedic training, he was admitted to the Royal Australasian College of Surgeons in 1994 and became a Fellow of the Australian Orthopaedic Association in 1998.
He's also completed fellowships in general orthopaedics (Brisbane), foot surgery (Cambridge, UK), and knee surgery (Nottingham, UK).
Anthony has been a senior lecturer at the University of Queensland since 1997, contributes to registrar training and also regularly sits on the Queensland Workers Compensation Review Tribunal.