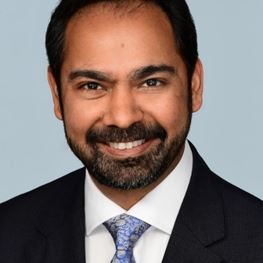 Areas of Interest
Pancreatic cancer
Gallstones
Hernias
Complex biliary disease
Retroperitoneal tumours
Robotic surgery
Mater Hospital, North Sydney, NSW
North Shore Medical Centre
Suite 2, L3,
66 Pacific Highway
St Leonards NSW 2065
T: (02) 9460 7727
F: (02) 9475 0603
Biography
Prof Anubhav Mittal is a hepatopancreatobiliary surgeon. He treats people affected by problems with their liver, pancreas, gallbladder and nearby areas.
Prof Mittal has over 10 years of surgical experience specialising in gallstones, hernias and pancreatic cancer. He obtained his Fellowship in 2011 with the Royal Australasian College of Surgeons in the field of general surgery.
Anubhav is one of the founding members of the Australian Pancreatic Centre www.pancreaticcentre.com.au, which is dedicated to the care of pancreatic cancer patients. Along with his clinical work, he is actively involved in surgical research and training. He previously served as the Director of Surgical Skills Training, University of Sydney. In addition, he was on the board of CanSur (a charity dedicated to cancer research), and is currently a board member of the Australian Pancreatic Club.
Prof Mittal has been published extensively and is a regular speaker at international meetings and editorial boards related to pancreatic research.
Affiliations & Memberships