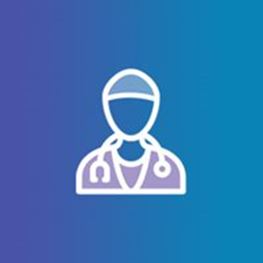 Specialities
Gastroenterology & Hepatology
Areas of Interest
Inflammatory bowel disease (IBD) Gastroscopy Colonoscopy Endoscopy Coeliac disease
St Vincent's Private Hospital Fitzroy, VIC
Focus on Gastroenterology
Suite 419 100 Victoria Parade,
East Melbourne VIC 3002
T: (03) 9650 7917
F: (03) 9650 7910
Biography
Dr Ashley Miller is a Melbourne-based physician, gastroenterologist and endoscopist committed to delivering the highest level of care with a compassionate and open approach.
Dr Ashley Miller is a physician, gastroenterologist and endoscopist with a special interest in gastroscopy, colonoscopy, capsule endoscopy, inflammatory bowel disease (IBD), bowel cancer screening and coeliac disease.
Ashley completed his medical degree at the University of Melbourne and then undertook specialist training in gastroenterology in Melbourne and Canberra culminating in a PhD in the area of IBD.
Ashley is particularly interested in medical education and is a Fellow in the Department of Medicine, St Vincent's Hospital, University of Melbourne and an Adjunct Clinical Senior Lecturer in the School of Medicine, University of Notre Dame. He also has a keen interest in the teaching of colonoscopy and has undergone the specialist 'Train the Trainer Programme in Colonoscopy'. He is a long serving member of the St. Vincent's Hospital Human Research and Ethics Committee.
Affiliations & Memberships