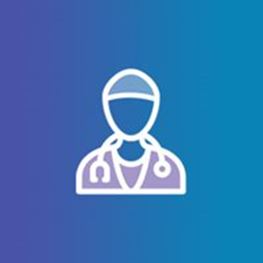 Dr Astrid Rogoz
MBBS MPsychiatry FRANZCP
Languages: Bosnian, Croatian, English, Serbian
Areas of Interest
Psychotherapy
Adolescent and young adult
Anxiety and mood disorders
Drug and alcohol disorders
St Vincent's Private Hospital Sydney, NSW
USpace
Level 6 O'Brien Centre
Corner Victoria and Burton Street
Darlinghurst NSW 2010
T: (02) 8382 9760
F: (02) 8382 9761
Suite 3 Level 6
75 Crown St
Woolloomooloo NSW 2011
Suite 517, Lvl 5
50 Holt St
Surry Hills
NSW 2010
T: (02) 8073 4698
F: (02) 8076 0437
Biography
Dr Astrid Rogoz is a consultant psychiatrist with extensive experience in psychotherapy, complex traumas, drug and alcohol disorders, medication management and anxiety disorders.
Dr Rogoz provides expert psychiatric assessment and treatment for adolescents, young adults and adults. Her area of expertise includes comprehensive assessments followed by management plans of various mental health conditions, including mood disorders, anxiety disorders, psychotic disorders, personality disorders and complex post-traumatic stress disorders.
She works as a general psychiatrist but specialises in longer term therapy using a psychodynamic approach. She also has experience in a shorter-term, symptom-focussed cognitive behavioural therapy. She aims to develop a therapeutic relationship of trust and understanding.
For the past 8 years Dr Rogoz has also provided clinics at 3 hostels for the homeless. She has also completed research on cognitive impairment in elderly homeless, which identified unmet needs in the homeless population.
Dr Rogoz acts as an Advisor to the Board of Minddog, an organisation that assists in the procurement, training and certification of companion dogs for people with mental health conditions.