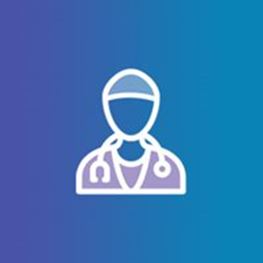 Areas of Interest
Extracorporeal membrane oxygenation Acute respiratory distress Improving support after attempted suicide
St Vincent's Private Hospital Fitzroy, VIC
St Vincent's Hospital, Fitzroy
Intensive Care Unit
41 Victoria Parade
Fitzroy VIC 3065
Biography
Dr Barry Dixon is a senior intensive care physician whose clinical acumen is rivalled only by his quick wit.
Dr Dixon completed his medical degree in Sydney before obtaining his further qualifications. His clinical interests include extracorporeal membrane oxygenation (ECMO), acute respiratory distress syndrome (ARDS) and improving support for people who have attempted suicide. He is a strong supporter of good end of life care.
Barry has varied research interests including the use of nebulised heparin, pulse oximetry and various aspects of cardiac surgery. He is in charge of the global trial which will study how heparin can address the damaging effects the coronavirus has on a person's lungs by focusing on one of the virus's lesser-known symptoms – blood clots.