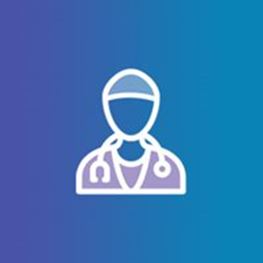 Areas of Interest
Rheumatoid arthritis
Osteoarthritis
Polymyalgia rheumatica
Vasculitis
Gout
Mater Hospital, North Sydney, NSW
North Sydney Orthopaedic & Medicine Centre
Suite 2, Mater Clinic
25 Rocklands Rd
Wollstonecraft NSW 2065
T: (02) 9409 0500
F: (02) 9906 1060
Suite 6 / 148-152 Spit Rd
Mosman NSW 2088
North Sydney Sports Medicine Centre
60 Pacific Hwy
St Leonards NSW 2065
T: (02) 9966 4700
F: (02) 9966 4733
Biography
Dr Beatrice Janssen is a highly experienced rheumatologist with a special interest in various autoimmune conditions as well as inflamation of the blood vessels.
Dr Beatrice Janssen is an expert in diagnosing and treating a vast array of conditions relating to the joints, bones, muscles, tendons and ligaments. She has spent several decades studying and researching in this field and has vast experience both at home and overseas.
Beatrice trained in Australia, Switzerland and the UK, with degrees from both the University of Sydney (Bachelor of Medicine, Bachelor of Surgery, Master of Medicine, Master of Medical Humanities) and Birmingham University (Doctor of Medicine). She has particular interest in vasculitis and systemic lupus erythematosus, but treats all variants of
rheumatological conditions.
Beatrice is currently a VMO and specialist in rheumatology at the Royal North Shore, North Shore Private and Mater Hospital.
Affiliations & Memberships