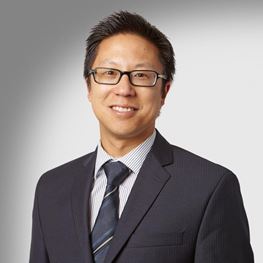 Areas of Interest
Echocardiography
Stress echocardiography
Heart failure
Electrophysiology and pacing
St Vincent's Private Hospital Fitzroy, VIC
St Vincent's Private Hospital Werribee, VIC
Werribee Heart
242 Hoppers Lane
Werribee VIC 3030
T: (03) 9908 2999
F: (03) 8742 7788
Biography
Dr Ben Pang is a cardiologist and electrophysiologist providing specialist care to people with irregular heart rhythms and other heart-related conditions.
Dr Pang has clinical interests in arrhythmia ablation including supraventricular tachycardia, atrial flutter, atrial fibrillation and ventricular ectopy/tachycardia and also implants pacemakers, implantable defibrillators and performs cardiac resynchronisation therapy for heart failure.
Ben graduated from Monash University and then undertook a non-invasive imaging fellowship at St Vincent's Hospital, Melbourne focusing on echocardiography. He's subsequently completed a pacing fellowship and PhD at the Royal Melbourne Hospital, and a cardiac rhythm management fellowship at Monash Heart.
He has recently returned from a 2-year intensive overseas cardiac rhythm management (pacing and electrophysiology) fellowship at the University of Ottawa Heart Institute, Canada.