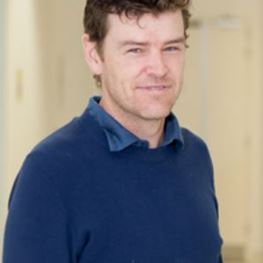 Areas of Interest
Echo
Cardiac CT
Cardiac MRI
St Vincent's Private Hospital Fitzroy, VIC
St Vincent's Private Hospital Consulting Suites
Level 3, Suite 32
141 Grey Street
East Melbourne VIC 3002
T: (03) 9419 5339
F: (03) 9419 9948
Biography
Dr Ben Costello is a cardiologist.
Dr Costello first studied chemical engineering at the University of Melbourne before transferring into Medicine in 2003. He graduated from the University of Melbourne in 2007 and was a resident at St Vincent's Hospital.
He trained as a cardiologist at the Royal Hobart Hospital, St Vincent's Hospital and Western Hospital, before completing a fellowship in non-invasive cardiac imaging at The Alfred in 2014. This fellowship involved training in echo and stress echocardiography, cardiac CT and cardiac MRI.
Ben is currently engaged in research at the Baker Heart and Diabetes Institute, investigating the role of cardiac MRI in assessing the relationship between fibrosis (scarring) of the heart muscle and blood flow, with a particular focus on the effect of cancer therapies on the heart.