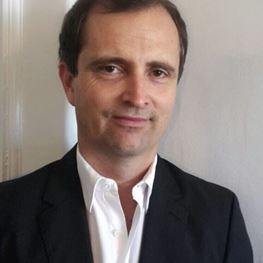 Dr Benjamin Allard
MBBS, BA, FRANZCP
Languages: English
Areas of Interest
Psychotherapies
Adolescent and young adult mental health
ADHD
Post-traumatic stress disorder
Nutritional and functional medicine
St Vincent's Private Hospital Sydney, NSW
Level 7
O'Brien Centre
390 Victoria Street
Darlinghurst NSW 2010
T: (02) 8382 7111
F: (02) 8382 9771
Biography
Dr Benjamin Allard is a consultant psychiatrist and psychotherapist. He has a collaborative and holistic approach when working with patients to help best facilitate their recovery. He regularly works with patients with mood disorders, bipolar, psychotic disorders, anxiety disorders, personality disorders, attention deficit hyperactivity disorder (ADHD), autistic spectrum, and post-traumatic stress disorder (PTSD).
After attaining a psychology degree from the University of New South Wales, Ben pursued his interest psychiatry by completing a Bachelor of Medicine, Bachelor of Surgery at the University of Sydney. He then carried out his specialist psychiatry training in a number of hospitals across New South Wales.
Ben is currently working at St Vincent's Private Hospital as an admitting officer at USpace, the inpatient mental health unit for 16 to 30-year-olds.