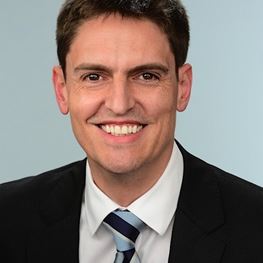 Areas of Interest
Arthroplasty hip and knee
Arthroscopic and reconstructive knee surgery
Trauma surgery
Mater Hospital, North Sydney, NSW
North Sydney Orthopaedic & Sports Medicine Clinic
Mater Clinic Suite G.023
Gillies Street
Wollstonecraft NSW 2065
T: (02) 9409 0500
F: (02) 9906 5046
San Clinic, Suite 601C
185 Fox Valley Road
Wahroonga NSW 2076
T: (02) 9409 0500
F: (02) 9906 5046
The Stadium Clinic, Sheridan Building
Moore Park Road
Moore Park NSW 2021
T: (02) 9409 0500
F: (02) 9906 5046
Barton Lane Practice
121 Johnston Street
Tamworth NSW 2340
T: (02) 9409 0500
F: (02) 9906 5046
Biography
Dr Benjamin Gooden is a fellowship-trained orthopaedic surgeon who specialises in surgery of the hip and knee and orthopaedic trauma. He has a particular interest in hip and knee joint replacement as well as arthroscopic and ligament reconstruction of the knee.
Dr Gooden graduated with honours from the University of Sydney and then completed his advanced training in orthopaedic surgery through the Australian Orthopaedic Association, becoming a Fellow of the Royal Australasian College of Surgeons in 2010.
On completing his orthopaedic training, Doctor Gooden undertook post-fellowship training in primary and revision hip and knee arthroplasty at the Klinikum Emil von Behring Hospital, Berlin, Germany. On returning to Sydney he completed a further fellowship in orthopaedic trauma, hip and knee arthroplasty at Royal Prince Alfred Hospital, Sydney.