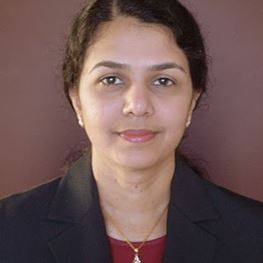 Specialities
Maternity (Obstetrics)
Gynaecology
Areas of Interest
Low- and high-risk pregnancy
Endometriosis
Pelvic pain and fibroids
Hysterectomy
Colposcopy
St Vincent's Private Hospital Fitzroy, VIC
Suite 4, Level 5
55 Victoria Parade
Fitzroy VIC 3065
T: (03) 9416 0003
F: (03) 9417 0009
Biography
Dr Boski Shah is an obstetrician and gynaecologist aiming to support women by offering compassionate, collaborative care throughout all stages of their lives.
Dr Shah is trained in all facets of obstetrics and gynaecology but has a particular clinical interest in high-risk pregnancies and management of fibroids, endometriosis, pelvic pain, menorrhagia, dysmenorrhea and infertility. She has expertise performing hysteroscopy, laparoscopy, sling surgery, colposcopy and hysterectomy.
Boski completed her obstetrics and gynaecology training in India and her specialist fellowship with the Royal Australian and New Zealand College of Obstetricians and Gynaecologists in Canberra and Wollongong.