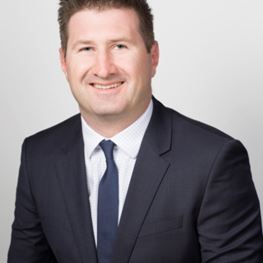 Areas of Interest
Sports & arthroscopic reconstruction of the knee
Knee replacement
Ligament reconstruction
Patella instability
Mater Hospital, North Sydney, NSW
Level 1, The Gallery
445 Victoria Ave
Chatswood NSW 2067
T: (02) 9411 7166
F: (02) 9410 0666
Mater Clinic
Suite 1.08
3-9 Gillies St
North Sydney
RPAH Medical Centre
Level 1, Suite 101
100 Carillon Avenue
(Cnr Missenden Rd)
Newtown NSW 2042
Jointli
110-112 Alexander Street
Crows Nest NSW 2065
Biography
Dr Brett Fritsch is an orthopaedic surgeon who specialises in arthroscopic and replacement surgery of the knee.
Dr Fritsch has a particular interest in injuries of the knee, ligament reconstruction, cartilage and meniscal pathology as well as patella instability.
He is a member of the Australian Orthopaedic Association, Royal Australasian College of Surgeons and American Orthopaedic Society of Sports Medicine. Brett Completed his orthopaedic training in Sydney. He was then selected for fellowships in sports surgery at Duke University, North Carolina, USA and advanced arthroscopy at the Alps Surgical Institute in Annecy, France.
Brett has a keen interest in keeping his patients active. His own background in elite sports stimulated his interest in techniques aimed at returning athletes to their activity of choice. These techniques are applicable to everyone with knee pathology.
As a founding director of the Sydney Orthopaedic Research Institute and a teaching surgeon at Royal Prince Alfred Hospital, Brett has a keen interest in clinical research, education and development in his field.