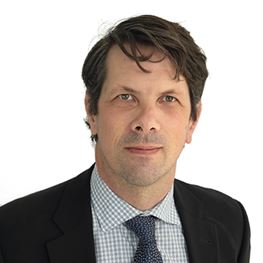 Specialities
Ear Nose & Throat (Otolaryngology)
Head & Neck
Cancer
Areas of Interest
Lesions of the head and neck
Sinonasal disorders
St Vincent's Private Hospital Griffith, NSW
St Vincent's Private Hospital Sydney, NSW
Suite 1403, Level 14
St Vincent's Private Hospital
406 Victoria Street
Darlinghurst NSW 2010
T: (02) 8382 6010
F: (02) 8382 6012
52 Denistone Road
Eastwood NSW 2122
St Vincent's Private Community Hospital Griffith
Consulting Rooms, Ground Level
41-45 Animoo Ave
Griffith NSW 2680
Biography
Dr Brett Leavers is a head and neck surgeon dedicated to providing compassionate patient-centred care by close consultation and communication.
Dr Leavers completed degrees in both Medical Science (2003) and Medicine/Surgery (2007). Brett was awarded his Fellowship in Otolaryngology, Head & Neck Surgery by the Royal Australasian College of Surgeons in 2016. He has completed further subspecialty training in Head & Neck Oncology and Airway surgery.
While well-trained to manage and treat most ear, nose and throat conditions, Brett has a real passion for benign and malignant lesions of the head and neck. Guiding and helping a patient through their cancer journey is both challenging and extremely rewarding. The intricate and complex anatomy of the head and neck region is fascinating and ultimately critical to the fundamental functions of speech and swallowing.
Brett has appointments both at St Vincent's Private Hospital Darlinghurst and as a locum at St Vincent's Public Hospital.