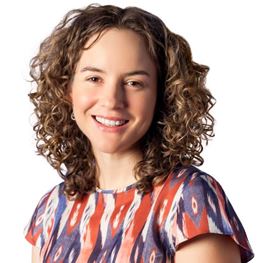 Specialities
Gynaecology
Maternity (Obstetrics)
Areas of Interest
High-risk pregnancy
Ultrasound
St Vincent's Private Hospital Fitzroy, VIC
Suite 5, Level 5
55 Victoria Parade
Fitzroy VIC 3030
T: (03) 9415 6077
F: (03) 9415 6277
Biography
Dr Briohny Hutchinson is a Melbourne-based obstetrician and gynaecologist who is passionate about providing individualised care for all her patients while expertly guiding them to make informed choices and achieve a safe and healthy delivery.
Dr Hutchinson has a focus on obstetrics and places great importance on her patient's wishes.
Briohny graduated with honours from Monash University. She commenced specialty training in 2007, undertaking training at the Mercy Hospital for Women as well as Geelong Hospital and The Northern Hospital. She has received international experience undertaking a fellowship in perinatology (maternal foetal medicine) at the Lois Hole Hospital for Women, Edmonton Canada.
Briohny then completed an additional 2 years of training in maternal foetal medicine at the Mercy Hospital for Women where she attained experience in obstetric ultrasound and high-risk pregnancy management.