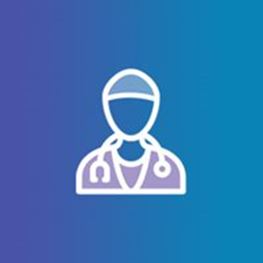 Dr Briony Cutts
BMed, MD, FRACP, FRCPA
Languages: English
Areas of Interest
Obstetric haematology Anticoagulation reversal Haemostasis & thrombosis management
St Vincent's Private Hospital Fitzroy, VIC
Suite 8, 320 Victoria Parade
East Melbourne VIC 3002
T: (03) 9416 1205
F: (03) 9417 0199
Biography
Dr Briony Cutts is an obstetric medicine physician and haematologist.
Dr Cutts achieved her fellowship as a physician and pathologist in 2012. In 2011 she received the Haematology Society of Australasia's Young Investigator Award which enabled her to work with international experts in her areas of interest (antiphospholipid syndrome and venous thrombosis in pregnancy) at Guys and St Thomas Hospital in London.
Briony also works as a haematologist and obstetric medicine physician. She is involved in teaching haematology and obstetric medicine to physician, pathology and obstetric trainees, obstetricians, gynaecologists and midwives.
She is published in peer-reviewed journals, is actively involved in research and presents at conferences both nationally and internationally.