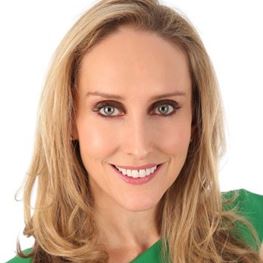 Areas of Interest
Fertility
Perinatal mental health
Mater Hospital, North Sydney, NSW
27/261 Condamine Street
Manly Vale 2093
T: (02) 9976 0552
F: (02) 9475 5003
Biography
Dr Bronwyn Devine is a highly trained obstetrician with over 25 years' experience.
Dr Bronwyn Devine is an obstetrician and fertility specialist who is passionate about supporting parents through their family health concerns. Offering a relaxed and holistic approach to pregnancy and childbirth, Bronwyn appreciates and understands the levels of complication and uncertainty that can arise.
She has extensive experience treating all aspects of infertility and offers personalised care and support for all women with their birth choices. A fertility specialist for over 14 years, she also has a special interest in periconceptional medicine and anovulatory infertility. Warm, approachable and friendly, Bronwyn counts many transgender patients and members of the LGBTQ+ community among her client success stories.
Graduating from Sydney University with an MBBS, Bronwyn attended the obstetrics and gynaecology training program at Westmead Hospital. She completed the final two years of her fellowship at Royal Hospital for Women in Sydney and moved to Canberra as a clinical director at Canberra Fertility Centre and ISIS Fertility.
Bronwyn specialises in reproductive and sexual health and has completed a Masters of Reproductive Health (UNSW) and Postgraduate Certificate in Public Health (Sexual Health) (University of Melbourne). She is a professional affiliate of the Australian Chapter of Sexual Health Physicians of the Royal Australian College of Physicians. In addition to private practise, she also lectures with the Macquarie University Medical school and contributes to the Severe Complications of Pregnancy clinic at RNSH.