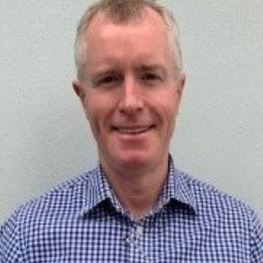 Dr Bruce Thomson
B.Med.Sci.,M.B.,B.S.(Hons),F.R.A.C.S.(CTh)
Languages: English
Areas of Interest
Conventional Heart Failure Surgery
Mechanical Circulatory Support
Cardiac Transplantation
Pulmonary Thromboendarterectomy
St Vincent's Private Hospital Northside, QLD
St Vincent's Northside Specialist Centre
5 Hilltop Avenue
Chermside QLD 4032


T: 07 3067 2413
F: 07 3067 2413
Biography
Dr Bruce Thomson is a Cardiac Surgeon operating at St Vincent's Private Hospital Northside.
His medical and surgical training focussed on development of expertise in surgical management of high-risk heart failure patients with the aim of providing a broad spectrum of surgical therapeutic options in this field.
Dr Bruce Thomson completed his B.Med.Sci. and M.B.,B.S.(Hons) at the University of Queensland. He then went on to complete his F.R.A.C.S. (CTh) training followed by a fellowship at Papworth Hospital in cardiopulmonary transplantation, mechanical circulatory support and pulmonary thromboendarterectomy. He has undertaken public practice in adult cardiac surgery for over 20 years.
Aside from general adult cardiac surgery (coronary, valve and aortic surgery), Dr Bruce Thomson has a special interest in all aspects of heart failure surgery, ranging from revascularisation and valve surgery through to left ventricular reconstruction, mechanical support and transplantation.
Affiliations & Memberships