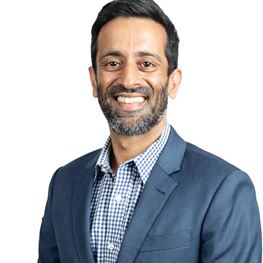 Areas of Interest
Meniscus repair
ACL reconstruction
Partial and total knee replacement
Revision knee replacement
St Vincent's Private Hospital Sydney, NSW
Level 1, Park Clinic
423 Bourke Street
Surry Hills NSW 2010
T: 1300 695 633
F: (02) 8711 0120
Norwest General Practice
5/1 Celebration Drive
Bella Vista NSW 2153
Biography
Dr Bu Balalla is an orthopaedic surgeon utilising both conventional and the latest computer guidance techniques to achieve optimal results for conditions of the knee.
Dr Bu Balalla has particular expertise in partial and total knee replacement surgery, arthroscopy (keyhole) surgery, ligament reconstruction and tissue preservation. He strives to apply the most up-to-date orthopaedic knowledge, technology and care from initial assessment, surgery, through to the most advanced rehabilitation techniques.
Bu completed his specialist orthopaedics training to become a Fellow of the Royal Australasian College of Surgeons in 2010. He subsequently pursued further fellowship training focusing on knee arthroscopy, knee replacement, ligament reconstruction, and cartilage reconstruction.
Travelling abroad in 2011, he undertook a second knee fellowship at the UK's Avon Orthopaedic Centre in Bristol, where he received training in investigating and treating problematic knee replacements, and treating patellofemoral instability.