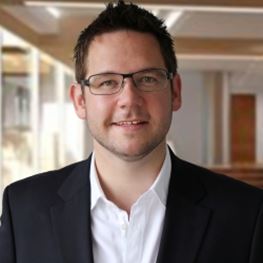 Areas of Interest
Anaesthesia for ENT
Dental
Head & neck plus maxillofacial
Endocrine
Management of the difficult airway
Mater Hospital, North Sydney, NSW
PO Box 1294
Neutral Bay NSW 2089
T: (02) 8078 4281
F: (02) 8078 4281
Biography
Dr Gilchrist is a specialist anaesthetist with a major subspecialty interest in providing anaesthesia for ear, nose and throat surgery (ENT).
Within Dr Gilchrist's subspecialty, safely anaesthetising children, providing total intravenous anaesthesia via target controlled infusions and managing the difficult airway are areas of focus.
He asks all patients to complete his online pre-operative health questionnaire at http://www.drgilchrist.com.au to ensure that he is completely prepared to provide them with the safest and most comfortable anaesthetic experience.
Callum is a Fellow of the Australian and New Zealand College of Anaesthetists and an active member of the Australian Society of Anaesthetists, serving on multiple committees. He is also a member of the ANZCA Airway Management Special Interest Group, UK Difficult Airway Society, the Society of Anesthesia and Sleep Medicine and is also a member of the Education Advisory Board of the Society for Head and Neck Anaesthesia (SHANA).