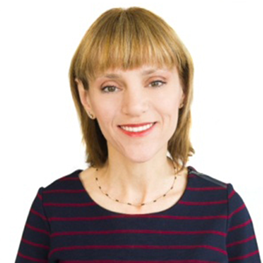 Dr Caroline Ryan
B.Med SC, MBBS (Hons), DLO, MRCS (Eng), FRACS (Ear, Nose Throat, Head & Neck Surgery)
Visit specialist website
Languages: English
Specialities
Ear Nose & Throat (Otolaryngology)
Areas of Interest
Adult/Paediatric ENT surgery
Endoscopic sinus surgery
Sleep & snoring
Benign head & neck surgery
St Vincent's Private Hospital East Melbourne, VIC
Biography
Dr Caroline Ryan is an ear, nose and throat (ENT) surgeon and paediatric surgeon consulting at St Vincent's Private Hospital. She is a supportive and informative communicator who will listen to your concerns and then recommend a personalised treatment plan to achieve the best possible outcomes.
Dr Ryan has a special interest in adult functional rhinology, sinus, snoring surgery and children's ENT needs.
Caroline graduated from the University of Adelaide and then underwent a broad spectrum of general surgical training in the UK followed by specialist otorhinolaryngology, head and neck surgery training in both London and Melbourne. Her further subspecialty training in paediatric ear, nose and throat surgery was undertaken in Auckland, NZ.
Caroline is involved in training students, residents and ENT trainees via her involvement as a member of various hospital committees. She also attends regular conferences in Australia and overseas to continue her professional development and keep up-to-date with the latest medical advances.