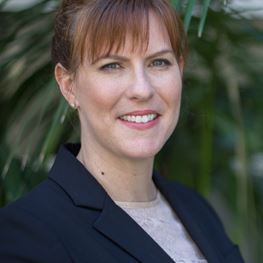 Areas of Interest
Neuro-oncology
Stereotactic radiosurgery
Mater Hospital, North Sydney, NSW
St Vincent's Private Hospital Sydney, NSW
GenesisCare
Level A
St Vincent's Clinic
438 Victoria Street
Darlinghurst NSW 2010
T: (02) 8302 5400
F: (02) 8302 5410
GenesisCare
Lower Ground Floor
Mater Hospital
25 Rocklands Road
North Sydney NSW 2060
Biography
Dr Cecelia Gzell is a radiation oncologist whose main focus is the best management of both primary and secondary central nervous system cancers using modern techniques, including stereotactic radiosurgery and gamma knife surgery. She aims to increase patient access to clinical trials for brain tumours at St Vincent's.
Cecelia completed degrees in medical science (University of Sydney) and medicine (University of Newcastle). She undertook radiation oncology specialist training primarily at Royal Prince Alfred Hospital, before becoming a Fellow of the Royal Australian and New Zealand College of Radiologists (Radiation Oncology). She pursued post-graduate fellowship training in neuro-oncology at Royal North Shore Hospital with research and publications in the field of high-grade gliomas.
She has a Senior Lecturer affiliation with Macquarie University and an Honorary Affiliate role with the University of Sydney. Cecelia is also a full member of the Society of Neuro-Oncology (SNO, USA).