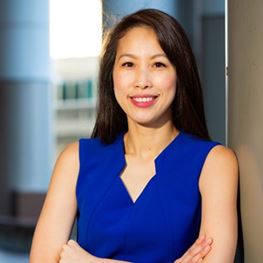 Specialities
Maternity (Obstetrics)
Gynaecology
Areas of Interest
General fertility
Fertility preservation
Recurrent miscarriage
Reproductive surgery
Mater Hospital, North Sydney, NSW
Genea Sydney
Level 3
321 Kent Street
Sydney NSW 2000
T: 1300 208 909
F: (02) 8008 1530
Sydney Gynaecology & Endometriosis Centre, Level 2 Suite 203,
135 Macquarie Street,
Sydney NSW 2000
Biography
Dr Cheryl Phua is a highly qualified obstetrician and a specialist in a wide range of fertility issues. She has a particular interest in preserving fertility options for her patients.
Dr Cheryl Phua is an extensively experienced obsetrician and gynaecologist who sepcialises in fertility assessment and management, recurrent miscarriage, endometriosis, menopause management and obstetrics.
Cheryl initially studied bio-chemistry at the University of Pennsylvania, where she was on the dean's list and received the Baxter Allegiance Foundation Scholarship. On moving to Sydney, Cheryl undertook her Bachelor of Medicine and Surgery at the University of Sydney where she received the Dame Constance d'Arcy Memorial Prize in Gynaecology. She was also awarded a Master of Reproductive Medicine from the University of New South Wales in 2015, becoming a Fellow of the Australian and New Zealand College of Obstetricians and Gynaecologists in 2018.
Cheryl subsequently completed further training in the sub-speciality of reproductive endocrinology and fertility including female and male factor infertility, reproductive endocrinology, adolescent gynaecology, andrology and menopause management. She continues to be actively involved in research and is currently involved in investigating fertility preservation in oncology patients as well as the viability of ultrasound as a tool for the diagnosis of deep infiltrating endometriosis.
Committed to teaching and education, Cheryl has fulfilled a number of teaching roles through RANZCOG and the University of Sydney where she still currently teaches medical students. She is a VMO at the Mater Hospital, North Shore Private Hospital and Royal Prince Alfred Hospital.
Affiliations & Memberships