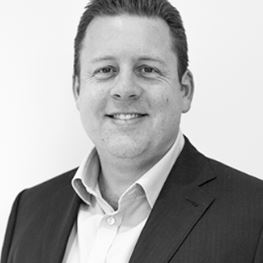 Areas of Interest
Anterior hip replacement
Robotic-assisted knee surgery
Trauma
Arthroscopic knee surgery
Mater Hospital, North Sydney, NSW
Barangaroo Orthopaedic and Sports Injury Clinic
Level 1
400 Barangaroo Avenue
Barangaroo NSW 2000
T: (02) 9972 9111
F: (02) 9972 9024
Peninsula Orthopaedic
Suite 20
Northern Beaches Hospital
105 Frenchs Forest Road West
Frenchs Forest NSW 2086
T: (02) 9972 9111
F: (02) 9972 9024
Biography
Dr Chris Roberts is an orthopaedic surgeon with extensive experience. He has expertise in minimally invasive hip replacements as well as robotic knee surgery.
Dr Chris Roberts is an experienced orthopaedic surgeon. He is primarily interested in anterior approach (minimally invasive) hip replacement surgery, robot-assisted and computer-navigated partial knee replacements and total knee replacements as well as keyhole knee surgery and meniscal and ligament repairs. He also manages a wide variety of trauma surgeries. Chris combines extensive clinical knowledge and experience with the latest evidence-based research to provide the best advice and management possible to his patients.
He completed his advanced training in orthopaedic surgery in Adelaide in 2009, and the following year went on to undertake fellowship training in hip and knee arthroplasty and arthroscopic knee surgery in Sydney. Chris then completed further training in Hamburg (Germany) and Exeter (UK).
Chris regularly attends local and International conferences to maintain his knowledge and has frequently been invited to speak at courses and conferences. Chris is a member of the Australian Orthopaedic Association, the Royal Australasian College of Surgeons, the Australian Medical Association and the Warringah District Medical Association.