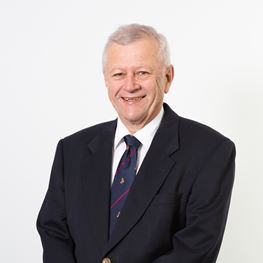 Dr Christopher Vickers
MBBS(Hons), BSc(Hons), FRACP, FAGA, FAASLDA
Languages: English, French
Make a booking
Specialities
Gastroenterology & Hepatology
Areas of Interest
Hepatology
Irritable bowel disease
St Vincent's Private Hospital Sydney, NSW
Diagnostic Endoscopy Centre
Suite 601
St Vincent's Clinic
438 Victoria Street
Darlinghurst NSW 2010
T: (02) 8382 6622
F: (02) 8382 6602
Warringah Medical & Dental Centre
10 Dale Street
Brookvale NSW 2100
Biography
Dr Christopher Vickers is a gastroenterologist with an interest in hepatology and irritable bowel disease.
Dr Vickers graduated from Sydney University in 1979 with First Class Honours as a student of Royal North Shore Hospital. He completed his residency and specialist training in Gastroenterology at Royal Prince Alfred Hospital.
Christopher was the first gastroenterologist to look after liver transplant patients in Australia in 1986, being involved with the first 6 transplant patients. He then went to the UK for several years to study liver diseases and organ transplantation.
When he returned to Australia, Christopher was appointed as a Specialist at St Vincent's Hospital where he still works.
He teaches students of the University of New South Wales and the University of Notre Dame.
Affiliations & Memberships