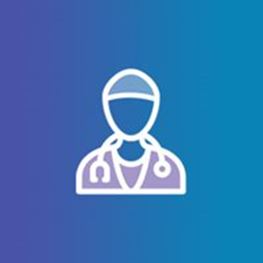 Specialities
Gastroenterology & Hepatology
Areas of Interest
Inflammatory bowel disease
Colonoscopy and polypectomy
Gastroscopy
St Vincent's Private Hospital Griffith, NSW
225 Maroubra Road
Maroubra NSW 2035
T: (02) 8372 3260
F: (02) 8372 3261
The Sydney Gut Clinic
Suite 1, Level 4
15 Bowden Street
Alexandria NSW 2015
T: (02) 9131 2111
F: (02) 9131 2112
St Vincent's Private Community Hospital
Consulting Suites
41-45 Animoo Avenue
Griffith NSW 2680
T: (02) 6966 8300
F: (02) 6966 8310
Biography
Dr Clare Wu is a gastroenterologist and liver specialist with expertise in gastroscopy, colonoscopy, polypectomy, gastro-oesophageal reflux disease, chronic liver disease, and H. pylori management. She has a special interest in the management of inflammatory bowel disease.
After completing her specialist gastroenterology training, Clare carried out further training in endoscopy at Westmead Hospital. In 2017, she undertook an additional post-graduate fellowship at St Vincent's Hospital in Sydney, where her research focussed on inflammatory bowel disease and skin cancer.
Clare is also a keen academic; her research on sessile colonic polyps has appeared in peer-reviewed journals, and she is currently completing a PhD on drug level monitoring in inflammatory bowel disease.