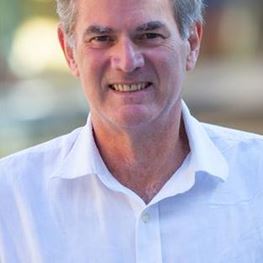 Specialities
Gastroenterology & Hepatology
Areas of Interest
Inflammatory bowel disease
Colorectal disease and prevention
St Vincent's Private Hospital East Melbourne, VIC
St Vincent's Private Hospital Fitzroy, VIC
Suite 40
166 Gipps Street
East Melbourne VIC 3002
T: (03) 9417 4244
F: (03) 9416 3023
Biography
Dr William Connell is a Melbourne-based gastroenterologist who treats people experiencing disorders of the digestive tract, especially inflammatory bowel disease (IBD) in order to realise the best possible outcomes.
Dr Connell is a qualified and experienced endoscopist who performs gastroscopy and colonoscopy. His main area of expertise is in the management of inflammatory bowel disease (IBD).
He has been Director of the IBD Multidisciplinary Service at St Vincent's Hospital, Melbourne since 1998, and a past national chairman of the Australian Inflammatory Bowel Disease Association.
He continues to oversee IBD research at St Vincent's, and is a passionate advocate for individuals with the condition.
Affiliations & Memberships