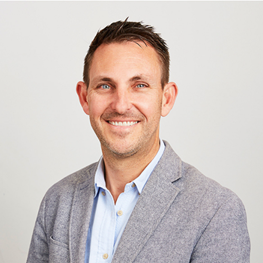 Specialities
Bariatrics
General Surgery
Upper Gi
Areas of Interest
Bariatric surgery
Type-2 diabetes surgery
Heartburn/reflux surgery
Gallbladder surgery
Abdominal hernias
Mater Hospital, North Sydney, NSW
O Clinic
21 Gillies Street
Crows Nest NSW 2065
T: (02) 8197 9595
F: (02) 8920 3396
Biography
Dr Craig Taylor is an upper gastrointestinal and weight-loss (bariatric) surgeon who trained In Sydney, Queensland, France and the USA.
Dr Taylor performs a wide range of abdominal surgical procedures, with a key focus on weight loss surgery, robotic surgery and keyhole (laparoscopic) surgery. He has performed more than 6,000 weight loss procedures with zero mortality since 2004. He believes that a strong focus on multidisciplinary patient care before and after surgery is necessary to achieve maximum results.
Dr Taylor graduated from the University of Sydney with honours and was awarded The Robert Craig Prize in Surgery in 1997. He undertook his training in general surgery at the Royal North Shore Hospital before embarking on further specialist training in weight loss, keyhole and upper gastrointestinal surgery in Queensland and in the US.
He is the author of several scientific and research papers that have been presented at national and international conferences and published in respected medical journals.