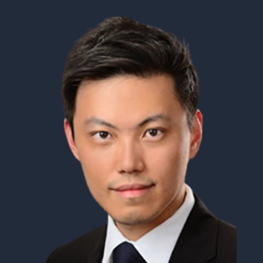 Areas of Interest
Thyroid
Weight management
General endocrinology
Diabetes
Gestational endocrine disorders
Mater Hospital, North Sydney, NSW
St Vincent's Private Hospital Sydney, NSW
Sydney Heart and Vascular
Suite 1802, Level 18, Tower 1
Westfield Shopping Centre
520 Oxford Street
Bondi Junction NSW 2022
T: (02) 9387 5500
F: (02) 9387 5566
Level 8
Park House
187 Macquarie Street
Sydney NSW 2000
T: (02) 9221 3919
F: (02) 9233 1049
The Mosman Practice
Level 1
393 Military Road
Mosman NSW 2088
T: (02) 9969 1633
F: (02) 9969 1454
Biography
Dr Daniel Chen is a specialist endocrinologist offering comprehensive and individualised care, working closely with GPs and other medical practitioners to provide the best possible outcomes.
Dr Daniel Chen has expertise in the areas of diabetes, obesity and insulin resistance, thyroid conditions, gestational endocrine disorders, osteoporosis, and general endocrinology.
Daniel completed his medical degree at the University of New South Wales before receiving training across a number of surgical specialties including orthopaedics, urology, plastics/skin cancer surgery. He spent time working as a GP before completing his endocrinology specialist training at St Vincent's Hospital in Sydney.
He has a Masters of Public Health from the University of Sydney, and received a a PhD from UNSW for his doctoral research in the field of insulin resistance and obesity.
Daniel is involved in clinical research and has been published in the Sydney Morning Herald on various topics.