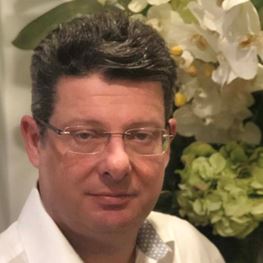 Specialities
Colorectal
General Surgery
Cancer
Areas of Interest
Proctology
Pelvic floor disorders
Pelvic reconstruction surgery
Crohn's disease
Ulcerative colitis
St Vincent's Private Hospital Griffith, NSW
St Vincent's Private Hospital Sydney, NSW
Biography
Dr Darren Gold is a colorectal surgeon with an interest in pelvic floor disorders, pelvic reconstruction and inflammatory bowel disease (Crohn's disease and ulcerative colitis).
Darren graduated from London University in 1989, and spent the next decade working in hospitals throughout southern England. In 1997, he undertook research at St Mark's Hospital in London and earned a Master's of Surgical Science. He remained at St Mark's to complete a further year of post-fellowship training, travelling during this time to Canada to gain experience at Mount Sinaii Hospital in Toronto. In 2000, Mark was appointed senior colorectal surgeon at Basingstoke Hosital — a hospital recognised for its management of colorectal cancer.
Since emigrating to Australia in 2004, Darren has consulted at hospitals across Sydney, is a senior lecturer at the University of New South Wales, and has also presented both nationally and internationally at specialist conferences in colorectal surgery.