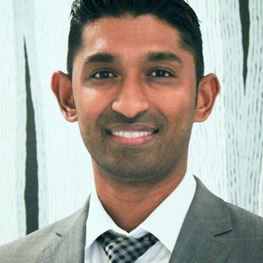 Areas of Interest
Lung Oncology
Head and Neck Oncology
CNS Oncology
Mater Hospital, North Sydney, NSW
Centre for Radiation Oncology
25 Rocklands Rd
Wollstonecraft NSW 2065
T: (02) 9458 8050
F: (02) 9929 2687
Familial Cancer Service
Level 1
Reserve Road
St Leonards NSW 2065



T: (02) 9463 1300
F: (02) 9463 1087
Biography
Dr Dasantha Jayamanne is a highly experienced specialist in radiation oncology with a patient-centred approach to treatment. He is particularly interested in conditions that affect the head and neck and the central nervous system.
Dr Dasantha Jayamanne has a keen interest in symptom control and individualised care. He is passionate about providing individualised evidence-based care as well as quality radiation treatment through highly accurate and innovative radiotherapy techniques. Dasantha completed his radiation oncology training at the Crown Princess Mary Hospital before pursuing a central nervous system and head and neck fellowship at Royal North Shore Hospital. He is an active member of several multidisciplinary teams at RNSH.
Passionate about research and education, Dasantha is a clinical lecturer at the University of Sydney with an active academic portfolio that includes medical journal publications, presentations at national and international meetings, as well as teaching and lecturing medical students.
He is an investigator on several international and national clinical trials and is keen to offer his patrients access to these trials where possible. He also has strong links to RANZCR as a Director of Training at RNSH. With a diploma in palliative medicine, Dasantha has an active interest in clinical research and is completing a PhD in primary brain tumours. He has an active interest in lung cancer tracking and stereotactic ablative body radiotherapy.
Affiliations & Memberships