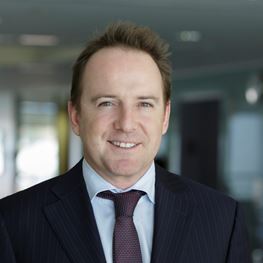 Dr David A. Roy
MBBCh, MRCPI, FRACP, MD Interventional and Adult Structural Cardiologist
Languages: English, French
Make a booking
Areas of Interest
Coronary artery disease
Radial access angiography
Acute coronary syndromes
Rotational atherectomy
St Vincent's Private Hospital Griffith, NSW
St Vincent's Private Hospital Sydney, NSW
Suite 803 St Vincent's Clinic
438 Victoria Street
Darlinghurst NSW 2010
T: (02) 8382 6811
F: (02) 8382 6812
Biography
Dr David Roy is a senior interventional and adult structural cardiologist, specialising in coronary and structural intervenions, and one of the most experienced TAVI operators in Australia.
Dr Roy graduated with honours in 2002 prior to undertaking physicians and cardiology speciality training in the UK, Ireland and Australia. After completing both structural heart and interventional fellowships in London, Dr Roy then worked as a consultant cardiologist in St George's Hospital, London as a high volume coronary and structural interventionalist. Dr Roy's research background includes post graduate research in Transcatheter Aortic Valve Implantation (TAVI) with a number of published first-in-man studies in the field of TAVI including the world's first series of TAVI for AR.
He has published numerous review articles, abstracts and journal articles in peer reviewed journals as well as presented his work as a headline speaker at many international meetings. Dr Roy has been an investigator in a number of randomised international TAVI trials.
Dr Roy is a senior lecturer in the University of New South Wales and University of Notre Dame. He is a proctor (teacher) of structural heart procedures and has taught physicians from all over the world including India, Japan, Indonesia, Malaysia, New Zealand, and all over Australia.
Affiliations & Memberships