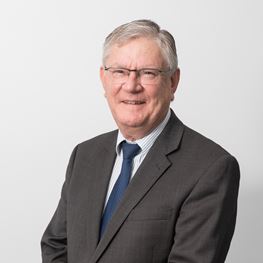 Dr David Baron
FRACP, FACC, FCSANZ, FCCP
Languages: English
Areas of Interest
Transcatheter aortic valve implantation
Carotid, renal and major vessel stenting
Coronary interventions
Cardiac interventions
Percutaneous aortic valve replacement
St Vincent's Private Hospital Sydney, NSW
Suite 801, Level 8
St Vincent's Clinic
438 Victoria Street
Darlinghurst NSW 2010
T: (02) 8382 6805
F: (02) 8382 6806
Biography
Dr David Baron is an active interventional and consultant cardiologist.
Dr Baron trained in cardiology at St Vincent's Hospital and gained his Fellowship of the Royal Australian College of Physicians. He was then awarded a National Heart Foundation of Australia Overseas Clinical Fellowship and trained at the National Heart Hospital in London, UK.
David subsequently travelled to the USA to complete an NHBLI Research Fellowship at the Mayo Clinic. While in the USA he also studied Medical Management of Cardiac Transplantation at Stanford University Medical Centre, before returning to St Vincent's Hospital and St Vincent's Private Hospital.
He established rooms in St Vincent's Clinic in 1990, where he continues to practise.
David has contributed to over 170 publications and presentations.