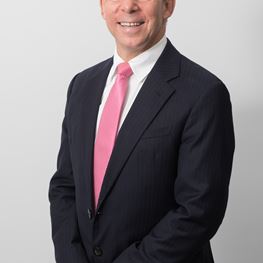 Specialities
Plastic & Reconstructive Surgery
Cancer
Areas of Interest
Microsurgery
Face plastic surgery
Breast plastic surgery
Abdominal plastic surgery
Skin cancers
St Vincent's Private Hospital Sydney, NSW
Suite 2, Level 10
The Larmont Building
2–14 Kings Cross Road
Potts Point NSW 2011
T: (02) 9361 5022
F: (02) 9361 5722
332 Crown Street
Wollongong NSW 2500
T: (02) 4229 6255
F: (02) 4229 4141
Biography
Dr David Caminer is an experienced plastic surgeon with extensive international training in the fields of both plastic and reconstructive surgery.
He uses the latest procedures and techniques, and takes an honest and open approach to recommending procedures that will provide optimum results based on each patient's needs.
Dr David Caminer's main area of interest is in plastic surgery to enhance or contour the body. He believes in the 'natural' look and has an exceptional aesthetic eye to help you achieve the best possible outcome. He also conducts reconstructive microsurgery to treat parts of the body that have been affected functionally or aesthetically by, amongst others, tumours, cancer, trauma or congenital defects.