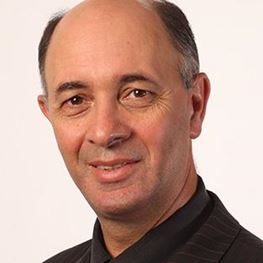 Dr David Jankelson
BA MBChB DCH (SA) FCP (SA) FRACP TSANZ ASA FRACP APSS ERS
Languages: English
Areas of Interest
Snoring and Sleep Apnoea
Respiratory Failure
Obesity
Hyperventilation
Asthma and COPD
Interstitial Lung Disease
Lung Cancer
St Vincent's Private Hospital Sydney, NSW
Suite 806 St Vincent's Clinic
438 Victoria Street
Darlinghurst NSW 2010
T: (02) 8382 6829
F: (02) 8382 6823
Biography
Dr David Jankelson is a thoracic surgeon. He cares for patients with a number of different conditions.
Sleep studies are one of the areas that Dr David Jankelson provides patient care for. Sleep studies are tests that record your bodies activity during sleep. They are helpful in identification of sleep disorders.
Polysomnography is a type of sleep study, it's the gold standard to rule out obstructive sleep apnea.
Sleep studies are conducted to help diagnose or rule out:
- Sleep-related breathing disorders, such as sleep apnea
- Sleep-related seizure disorders
- Sleep-related movement disorders, such as periodic limb movement disorder, which is repeated muscle twitching of the feet, legs, or arms during sleep. Sleep studies may be used to diagnose or rule out restless legs syndrome (RLS). However, RLS usually is diagnosed based on signs and symptoms, medical history, and a physical exam.
- Problems sleeping at night (insomnia) : caused by stress, depression, hunger, physical discomfort, or other problem
- Sleep disorders that cause extreme daytime tiredness, such as narcolepsy or circadian rhythm sleep disorders.
and many other sleep related health concerns.