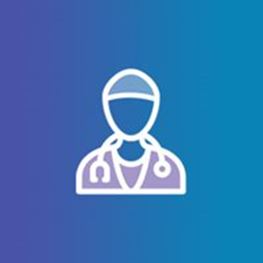 Specialities
General Surgery
Endocrinology
Areas of Interest
Oncoplastic breast surgery
Thyroid and parathyroid surgery
Laparoscopic surgery
St Vincent's Private Hospital Griffith, NSW
Wagga Wagga Specialist Centre
325–327 Edward Street
Wagga Wagga NSW 2650
T: (02) 6925 5488
F: (02) 6925 1410
St Vincent's Private Community Hospital
Consulting Suites
41-45 Animoo Avenue
Griffith NSW 2680
T: (02) 6925 5488
F: (02) 6925 1410
Biography
Dr David Littlejohn is a general surgeon specialising in breast and endocrine (thyroid and parathyroid) surgery, and hernia surgery.
Dr David Littlejohn is a general surgeon with over 20 years of surgical experience in breast surgery, thyroid and parathyroid surgery, and hernia surgery. He has a particular interest in oncoplastic breast surgery and ultrasound-guided minimally-invasive parathyroid surgery.
As well as running a successful private practice, David is actively involved in the research and academic community. He is a senior lecturer at the University of New South Wales's Rural Clinical School where he lectures on oncoplastic breast surgery, and is a researcher for the International Breast Cancer Studies Group. He is a founding member, past Treasurer and immediate past Vice-President of BreastSurgANZ —an organisation dedicated to improving patient care for all women with breast cancer— and he continues to sit on a number of their subcommittees including the Oncoplastic Breast Surgery Subcommittee and Post-Fellowship Training Committees.