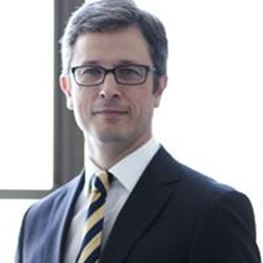 Areas of Interest
Peripheral arterial disease
Carotid artery disease
Renal transplantation
Dialysis access surgery
Mater Hospital, North Sydney, NSW
Vascular Associates Camperdown
Suite 9
54–60 Briggs Street
Camperdown NSW 2050
T: (02) 9550 4733
F: (02) 9550 4421
Biography
Dr David Robinson is a highly experienced surgeon who treats a wide range of vascular conditions. He has considerable expertise in minimally invasive procedures and has particular interest in artery disease.
Dr David Robinson is a highly qualified vascular surgeon who has experience in all areas of general vascular surgery. Areas of particular interest include minimally invasive procedures for carotid, aortic, peripheral arterial and venous disease, as well as access for anterior spinal surgery. He is experienced in angioplasty, stenting and endoluminal aortic stent grafting.
David trained in both general and vascular surgery in Australia, finishing his vascular surgical training in 2003. He is a Fellow of the Royal Australasian College of Surgeons, a member of the Australian and New Zealand Society of Vascular Surgeons, the Society for Vascular Surgery and the Vascular and Endovascular Surgical Society. David has worked as a consultant at St Mary's Hospital (UK), St Vincent's Hospital and Gosford Hospital. He is a former chairman of the division of vascular surgery at the Sydney Adventist Hospital.
David is committed to research and education and is involved in teaching students at both undergraduate and postgraduate levels. He is the chairman of the committee overseeing the Collaborating Hospitals Audit of Surgical Mortality (CHASM), and serves on several governmental and hospital committees including the Prostheses List Advisory Committee (PLAC). He has authored papers and textbook chapters on carotid and aortic interventions and is currently involved in research concerning deep venous disease, spinal access surgery and issues related to population health.