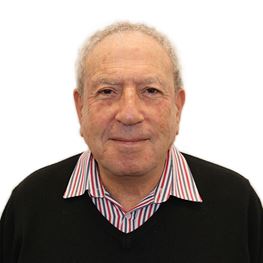 Dr David Saltissi
MBBS, MRCP (UK), FRCP (Lond), MD (Lond)
Languages: English
Make a booking
Areas of Interest
Chronic Renal Failure
Drug Nephropathy
Anaemia
Diabetes
Hypertension
Haemodialysis
St Vincent's Private Hospital Northside, QLD
Dr Peter Bryant's Suite
Level 3
Mary Aikenhead Building
St Vincent's Private Hospital Northside
627 Rode Road
Chermside QLD 4032
T: (07) 3621 4115
F: (07) 3607 6288
Biography
Dr David Saltissi is a Specialist Nephrologist and General Physician with vast international experience and expertise.
Dr David Saltissi is accredited and registered with the Medical Board of Australia for both Renal and General Internal Medicine with vast worldwide experience over several decades. As the Director of Renal Medicine at the Royal Brisbane Hospital for over ten years, he introduced many therapeutic innovations, including Erythropoietin. He has authored over fifty peer-reviewed, published medical and research papers, as well as delivering many National and International scientific and clinical presentations.
Dr Saltissi's interests and expertise are in all aspects of acute and chronic renal failure, dialysis and transplant management, particularly Hypertension, Diabetes, Anaemia, Metabolic bone disease and Drug therapy.