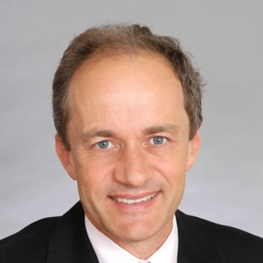 Areas of Interest
Gynaecology
Infertililty
Recurrent miscarriage
Polycystic ovarian syndrome
Mater Hospital, North Sydney, NSW
Level 12, 183 Macquarie Street
Sydney NSW 2000
T: (02) 9221 2904
F: (02) 9221 2570
Mater Clinic
3-9 Gillies Street
Wollstonecraft NSW 2060
Biography
Dr David Shelley-Jones is a highly experienced obstetrician and gynaecologist who has been a specialist a the Mater Hospital for 20 years. He has a special interest in fertility issues as well as reproductive health.
Dr David Shelley-Jones is an extensively qualified obstetrician with a broad depth of experience in obstetrics and gynaecology as well as fertility technologies such as IVF and PGD. He also treats many common conditions such as polycystic ovarian syndrome, fibroids, endometriosis, low ovarian reserve, recurrent miscarriage and poor sperm counts. David performs numerous hysteroscopic and laparoscopic procedures.
Graduating from the University of Sydney, David took further training at the RPA and Westmead, before undertaking obstetrics at the University of Melbourne. He then spent time in the UK where he focused on minimally invasive procedures. He is a Fellow of the Royal College of Obstetricians and Gynaecologists in the UK (FRCOG) as well as Australia and New Zealand (FRANZCOG).
David works at the Mater's state of the art special care unit for babies and has been a consultant at Genea (formally Sydney IVF) for 2 decades. He has a particular interest in women's health services in the Pacific region and has previously helped at the University of Papua New Guinea. He is currently involved in shipping surplus medical equipment to the Philippines.
Dedicated to research and development, David is the lead or co-author of 18 publications and has presented papers on minimally invasive surgery in England, Germany and the US. He was recently chairman of the division of obstetrics and gynaecology at the Mater Hospital.